A Guide to Simple Table Etiquette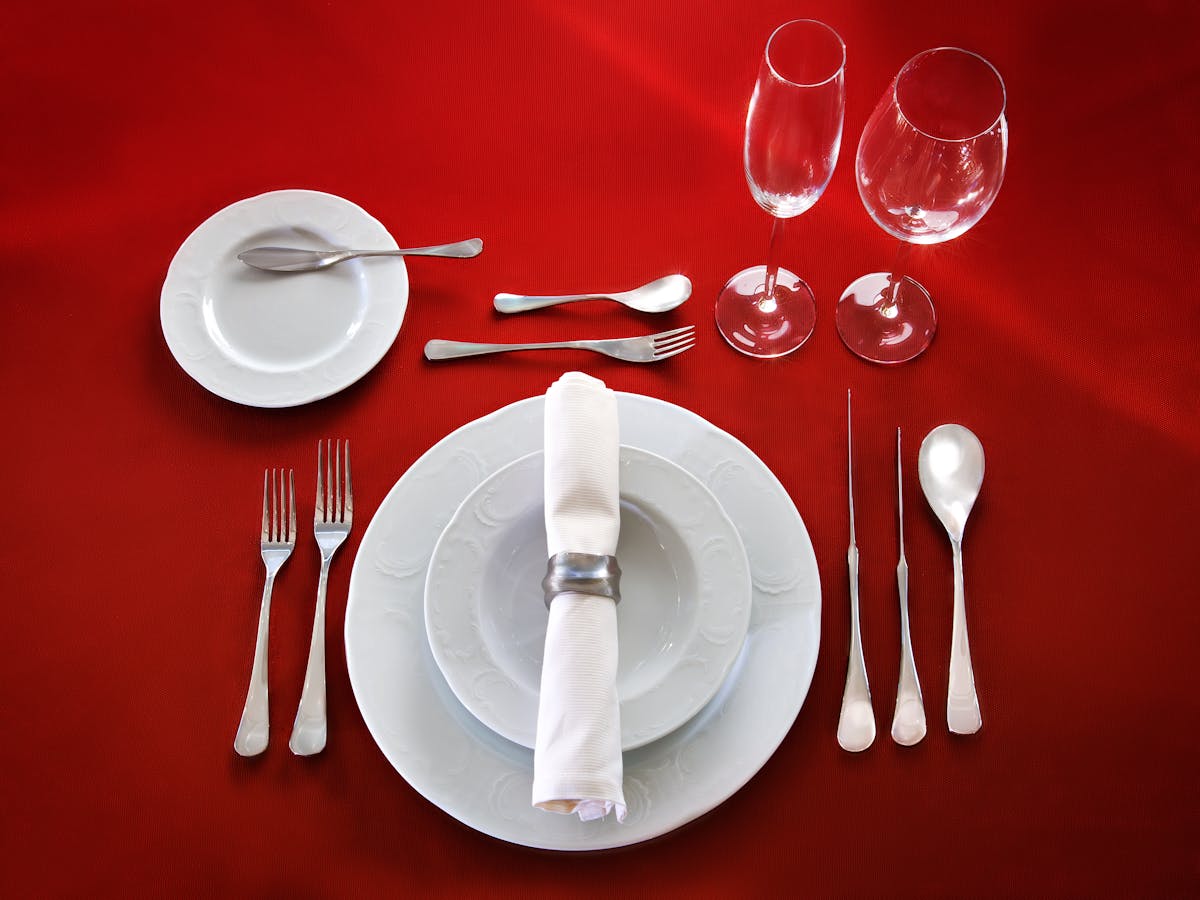 Although some may say learning table etiquette is outdated, it is essential to discover at some point, as you never know when you may find yourself in an upscale dining environment. Whether dining with a work client or celebrating a special occasion, continue reading below to learn a little more about simple table etiquette.
Your Napkin
After you have been seated, place the napkin on the table. An individual uses a napkin to wipe food from their mouths; unless a bib is explicitly given, the napkin never rests on the chest. You can use a napkin to wipe your mouth by wrapping it around your index finger and removing the offending item. When a napkin is used in large portions, it is more difficult to reuse it later.
Glassware & Utensils
There may not be multiple utensils available in an informal setting. Depending on your meal, you may not need more than one fork and knife. It is possible, however, for your host to place several utensils in your place setting, even if it is an informal dinner. Always eat from the outside, no matter what your place setting looks like. You'll find your salad fork in the outermost left corner, followed by your dinner fork, etc. As is any glass to the right of your main plate, any plate to the left and above your main plate is part of your place setting. Utensils should not be touched again after being picked up.
Passing or Serving Plates of Food
Food should be passed from left to right. Food and condiments should not be across the table, crossing other guests. Pass the salt and pepper shakers together to another guest, even if they only ask for one of them. You won't have to worry about dinner guests searching for orphaned shakers. Avoid taking them when you see bread baskets or salt and pepper shakers passing in front of you. Request the bread basket or salt shaker to be passed back to you after the initial guest has finished. Use the appropriate utensil to scoop food away from you. Lastly, always use the serving utensils to serve yourself, never your silverware.
Now That You're All Caught Up - Dine at Scampo Tonight!
We're pleased to have run you through the basics of simple table etiquette. If there are any outstanding questions, please feel free to contact an experienced member of our team. For more information on how you can reserve your table here at Scampo tonight, give us a call at 617-536-2100 or make your reservation online at our website.