Celebrate National Shrimp Scampi Day in Boston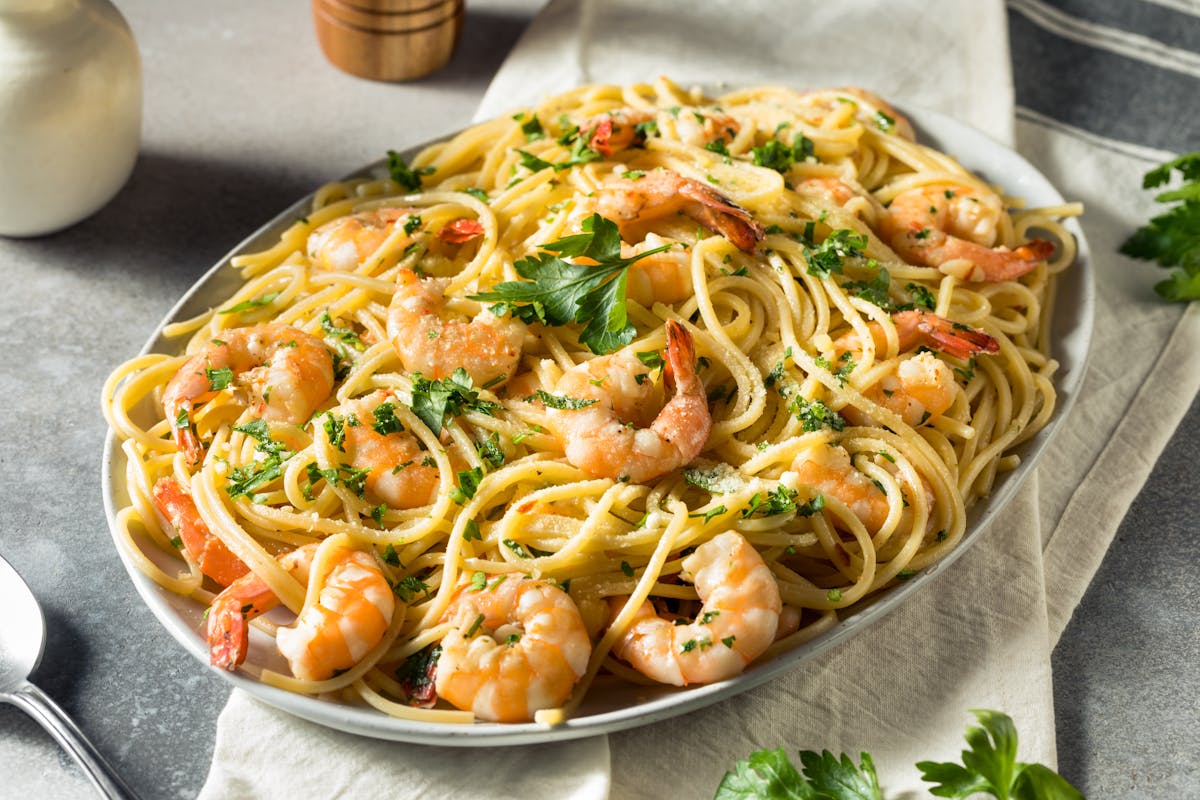 Looking for a reason to treat yourself to the divine dish we know and love? Well, we have got plenty of reasons to enjoy shrimp scampi, starting with a day wholly dedicated to the buttery, garlicky, lemony, and wine-sauce preparation of shrimp. Celebrating National Shrimp Scampi Day in Boston is the perfect opportunity to visit and try the dish from some of Boston's best chefs and restaurants!
When is National Shrimp Scampi Day?
While we can celebrate our love for shrimp scampi any day of the year, you'll have to mark your calendars for April 29, 2023, as it is National Shrimp Scampi Day! On this day, we honor the delicious pasta dish of shrimp cooked to perfection with butter, garlic, lemon juice, and white wine.
How Can I Celebrate National Shrimp Scampi Day?
Celebrating National Shrimp Scampi Day is easy! There are many ways to celebrate, but we recommend starting with inviting friends and family to help! If you are looking to stay in, you can host a shrimp scampi party and serve up your favorite recipe for the dish and share it with others too! Post your finished product on social media and tag #NationalShrimpScampiDay to get it the attention it deserves. Additionally, you can rally your group and head to your favorite spot to order the dish! The possibilities are endless, but check out our restaurant recommendation below to enjoy the best shrimp scampi in Boston.
Where Can I Enjoy Shrimp Scampi in Boston?
While Boston is known for its rich history of unforgettable Italian cuisine, Scampo is a must-visit destination to add to your list! Located in the heart of Beacon Hill, you can find Scampo in Boston's Liberty Hotel. This stunning first-floor restaurant is a culinary destination all Boston foodies need to experience at least once in their lifetime. Scampo's Italian-inspired cuisine is unrestrained by borders, and often draws flavors from the Mediterranean and Middle East into its menu. Try a new shrimp scampi creation on its national day with a shrimp scampi pizza at Scampo! Pair it with your favorite bottle of white wine and complete your meal with one of the various rich desserts to round out the meal.
Book Your Reservation at Scampo
Don't miss out on the unforgettable Italian fare Scampo has to offer. Ensure to book a reservation at Scampo for you and your party to celebrate National Shrimp Scampi Day in an elegant fashion! For more information about Scampo, please contact us by calling 617-536-2100 or filling out our online contact form. We look forward to hearing from you and celebrating National Shrimp Scampi Day on April 29th!