Cold Cocktails to Keep you Warm All Winter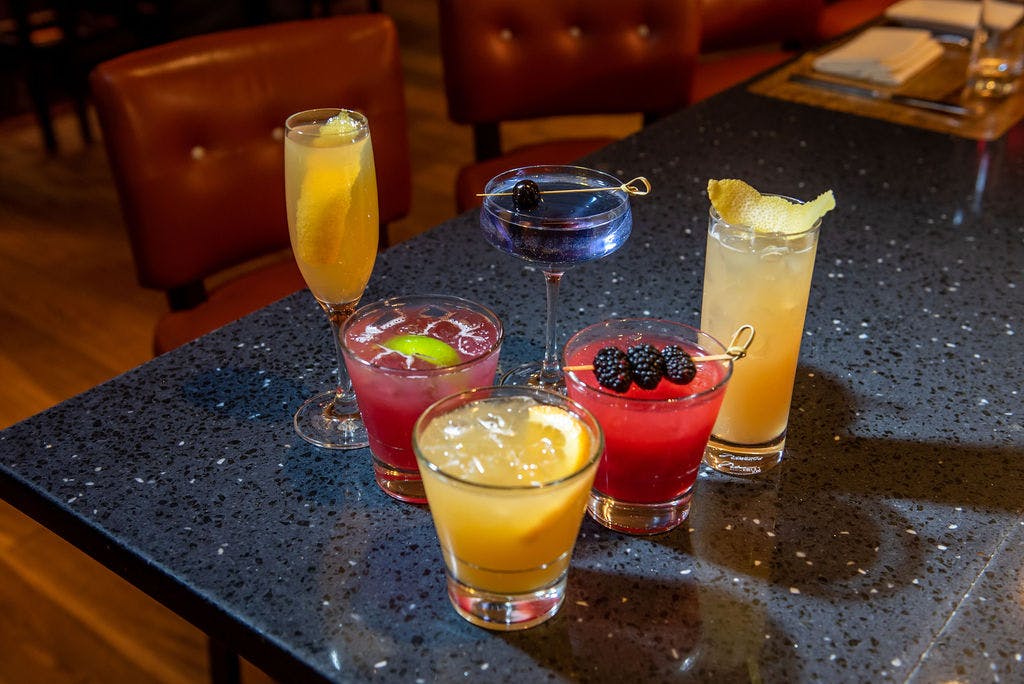 Don't let the winter weather keep you inside all season. Rain or shine (or snow), cocktail hour doesn't stop just because the temperature drops! Pass on the frozen cocktails and opt for these cocktails guaranteed to warm you up from the inside out. Grab some friends, bundle up and make your way to Scampo for cocktails and we will take care of the rest!
Spicy Ginger Pomegranate
Turn up the temperature with this spicy cocktail. This expertly selected mix of spicy mescal, ginger liquor, and pomegranate juice will be sure to warm up your night.
Pear Sour
Crafted with cognac, belle de brillet, and pear nectar juice this seasonal favorite is sure to become your go-to after a long day at work. Unwind with a Pear Sour and let the smooth cognac warm you up this winter.
Jamaican 75
A blend of dark rum, st. Germaine, a splash of lemon topped off with bubbles this drink will feel like a warm hug after a night out on the town. After a few sips, we are confident this will become your favorite winter cocktail.
Delicious Cocktails at Scampo in Boston
Heat up your social life with these cocktails this winter and don't let the weather slow you down! Our skillfully crafted cocktails will be sure to bring some spice back to your life! Take a look at our menu to explore our favorite cocktail options and call Scampo today for a reservation.