Experience Scampo's Enchanting Patio Season in Boston!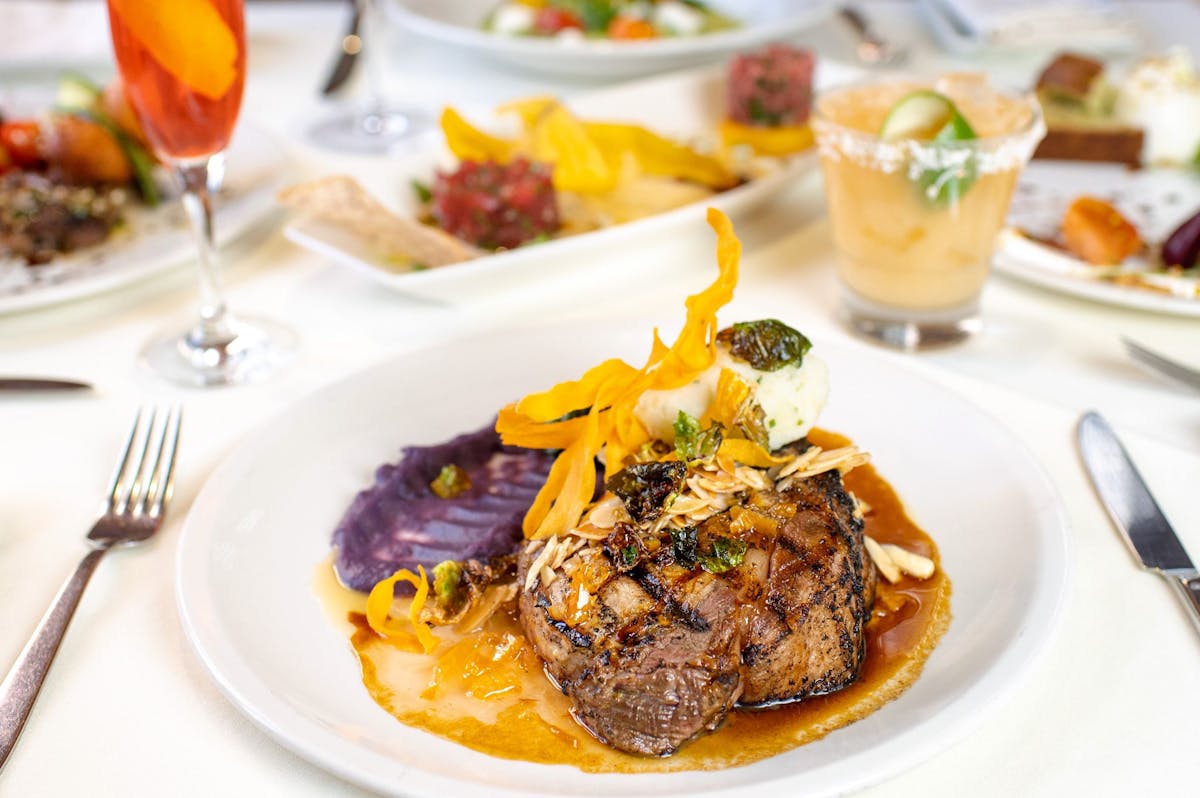 Prepare yourself for an extraordinary summer dining adventure in the heart of Boston at Scampo! As we gear up to unveil our seasonal patio, we invite you to delve into this blog post to discover the magic that awaits you.
Unparalleled Outdoor Dining in the Heart of Beacon Hill
The Liberty Hotel in Beacon Hill is home to Scampo. This location offers an exceptional outdoor dining experience that surpasses all expectations. Immerse yourself in our remarkable establishment, where meticulous attention to detail ensures an unforgettable culinary voyage. The Liberty Hotel stands as the ultimate destination for those seeking an extraordinary dining experience amidst the summer splendor of Beacon Hill.
Unveiling the Splendor of Scampo's Patio
Our patio, an enchanting oasis in the heart of Charles Street, beckons you with its spacious layout, decor, and ambiance that guarantees a relaxing and pleasurable dining experience. Whether you're seeking a romantic rendezvous or a lively gathering with friends, Scampo's patio provides the perfect setting to meet your desires.
A Gastronomic Extravaganza Awaits
At the Liberty Hotel in Beacon Hill, we take immense pride in curating a menu that transcends the ordinary. Allow us to entice your taste buds with three exceptional dishes that will transport you to gastronomic bliss.
Chilean Sea Bass with Half-Grilled Lobster: Indulge in the perfect harmony of flavors as tender Chilean sea bass and a succulent half-grilled lobster unite in a symphony of taste. Enhanced with a delicate honeyed yellow miso glaze, this dish offers an irresistible balance of sweet and savory. Accompanied by a lemon thyme risotto, each bite is a testament to the artistry of our culinary team.

Kurobuta Pork Chop with Oven Roasted White Belgian Asparagus and Red Capsicum: Prepare your palate for an unforgettable experience with our Kurobuta pork chop. This premium cut is sourced from the renowned breed of Japanese Berkshire pigs and showcases exceptional tenderness and flavor. The dish is elevated with oven-roasted white Belgian asparagus and red capsicum, offering a vibrant medley of textures. Complemented by a coconut curry peanut sauce, this creation delivers a delightful fusion of savory and subtly spicy notes.

Spinach Gnocchetti and Little Lamb Meatballs with Shaved Ricotta Salata: Experience a symphony of flavors with our exquisite combination of spinach gnocchetti and tender little lamb meatballs. Each delicate morsel of homemade spinach-infused gnocchetti is artfully paired with savory lamb meatballs, creating a delightful union. The dish is crowned with shaved ricotta salata, adding a touch of creamy richness to this culinary masterpiece.
Secure Your Table Today
Don't miss out on Boston's most extraordinary outdoor dining experience. Book your table today at Scampo and savor a sumptuous meal amidst an enchanting backdrop. Whether commemorating a special occasion or seeking a tranquil evening out, Scampo caters to all your desires. With its inviting atmosphere, impeccable service, and tantalizing cuisine, Scampo is the ultimate haven for those seeking an unparalleled and unforgettable dining adventure in Boston. For more information, give us a call at 617-536-2100.