Looking for a Corporate Event to Host?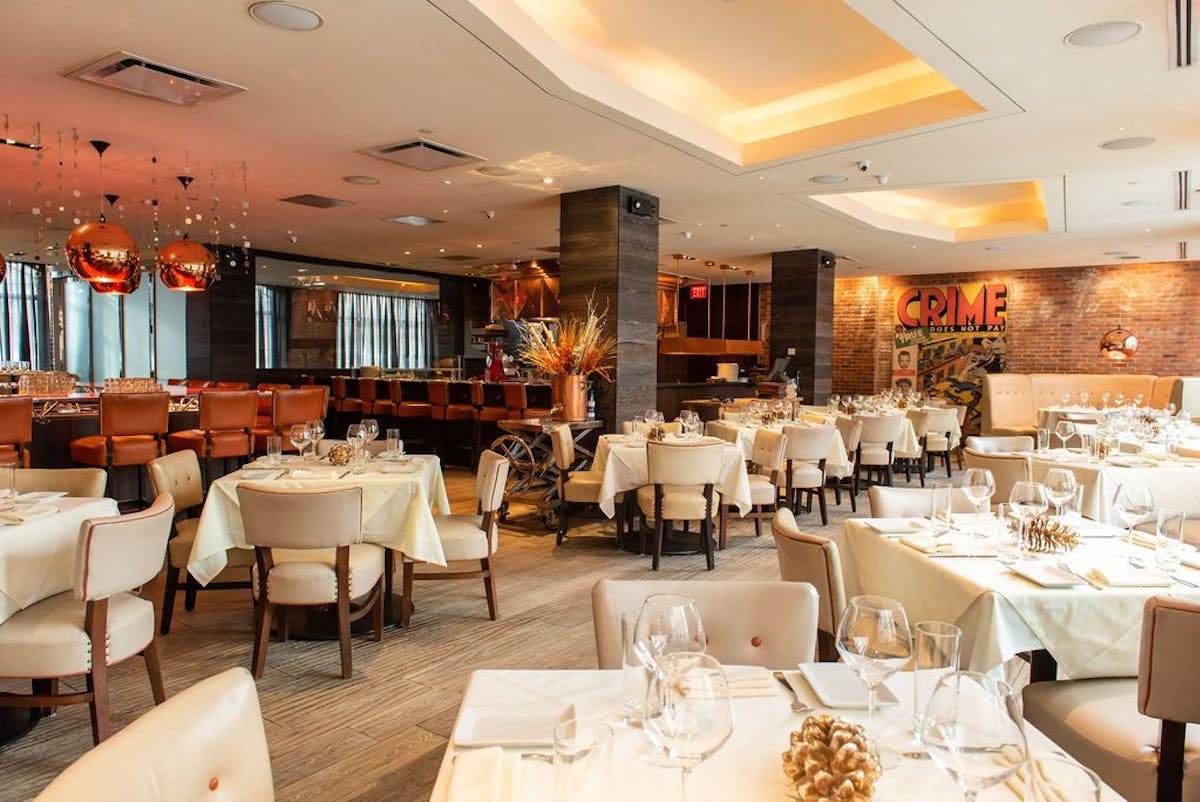 Are you looking to host a corporate event for your company? Scampo has the perfect space to do so! Between our private dining room and many menu items, please continue reading to learn more about hosting an event with us.
Learn About Our Space
Our contemporary space features shiny copper lamps, a glowing orange bar, and stools overlooking a mozzarella bar with a tandoori oven. A secluded 60-seat outdoor seasonal patio and a 50-seat private dining room feature an exciting view of the open kitchen. Either option or combining the two allows your next corporate event to thrive.
Private Party Facilities
Scampo's private dining room accommodates up to 40-45 guests. It features state-of-the-art audio/visual capability. Our restaurant is also available for complete buyouts. If you're interested in this option, please get in touch with a member of our team.
Why You Should Host a Corporate Event
We've compiled a list of reasons why you should host a corporate event:
Rewarding Your Employees
Your employees are the backbone of your business. Show them how valuable they are. You build loyalty among your employees by sending them a note.
Motivating Employees
The company always benefits when employee morale is raised. Having high employee morale leads to higher productivity and a greater focus on achievement
Developing a Strategy
It is easy for a company to achieve a brighter future if critical players focus on common goals, resources, and energies.
Release of New Products
Marketing and event management combine to create buzz around new products and services. As well as gaining interest, a strong product launch increases visibility for the entire company.
Social Networking
You can create opportunities by allowing your employees to meet each other and in related industries.
Who to Contact for a Private Party
To discuss hosting your private corporate event, please get in touch with Carah McLaughlin. You can email her at cmclaughlin@scampoboston.com, or call at (617) 536-2100. For 15 or more, a limited personalized menu is required. Our event form is for private and semi-private events only, please fill out the form online, and we'll be in touch soon.