Why You Should Host Your Next Private Event at Scampo in Boston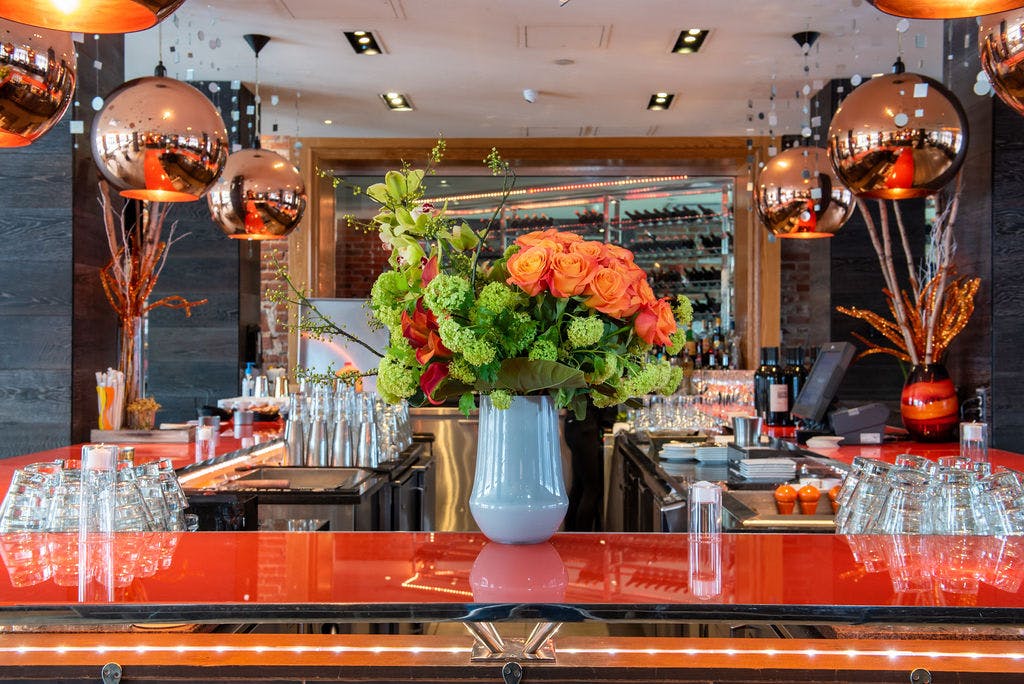 Spring brings on a lot of reasons to celebrate! With life in full bloom take a pause to enjoy the special moments by hosting your next special occasion at Scampo in Boston. From birthdays, retirement, rehearsal dinners, and more our team at Scampo is prepared to host the event of your dreams. Our event space is equipped with state-of-the-art audio and visual ability which allows guests to get creative with their events. This is just one of the perks of hosting your event with us! Keep on reading to learn more about hosting your event with us at scampo.
Event Space
Here at Scampo, we have a few different event spaces available for private events. Our contemporary space features stunning modern shiny copper lamps and a fully stocked bar that has views of our tandoori oven and mozzarella bar. Our outdoor patio space is perfect for spring events and is able to accommodate about 60 guests. We also have an indoor private dining room that is able to accommodate about 50 guests. The restaurant is also available for full bye out for guests who would like to use the entire space for their event. Fill out an inquiry form today to start planning your event, our team will be happy to help assist you! If you know you would like to have a private event please contact Carah McLaughlin directly at cmclaughlin@scampoboston.com or (617) 536-2100.
Menu
If your event has more than 15 guests a limited personalized menu is required! Pick some of your favorite dishes from our full menu and we will bring your custom menu to life! We have a fine selection of authentic Italian dishes and wines that will leave your guests coming back for more.
Private Events at Scampo In Boston
Host your next event at Scampo in Boston! Our team at Scampo will execute your event to perfection! Fill out our inquiry form to get started and take a look at our menu to get a sense of what dishes you would like to select for your event. Call us at (617)-536-2100 with any questions or concerns about private events. We look forward to hosting your next event at Scampo!