The Top Gluten-Free Options At Italian Restaurants in Boston, MA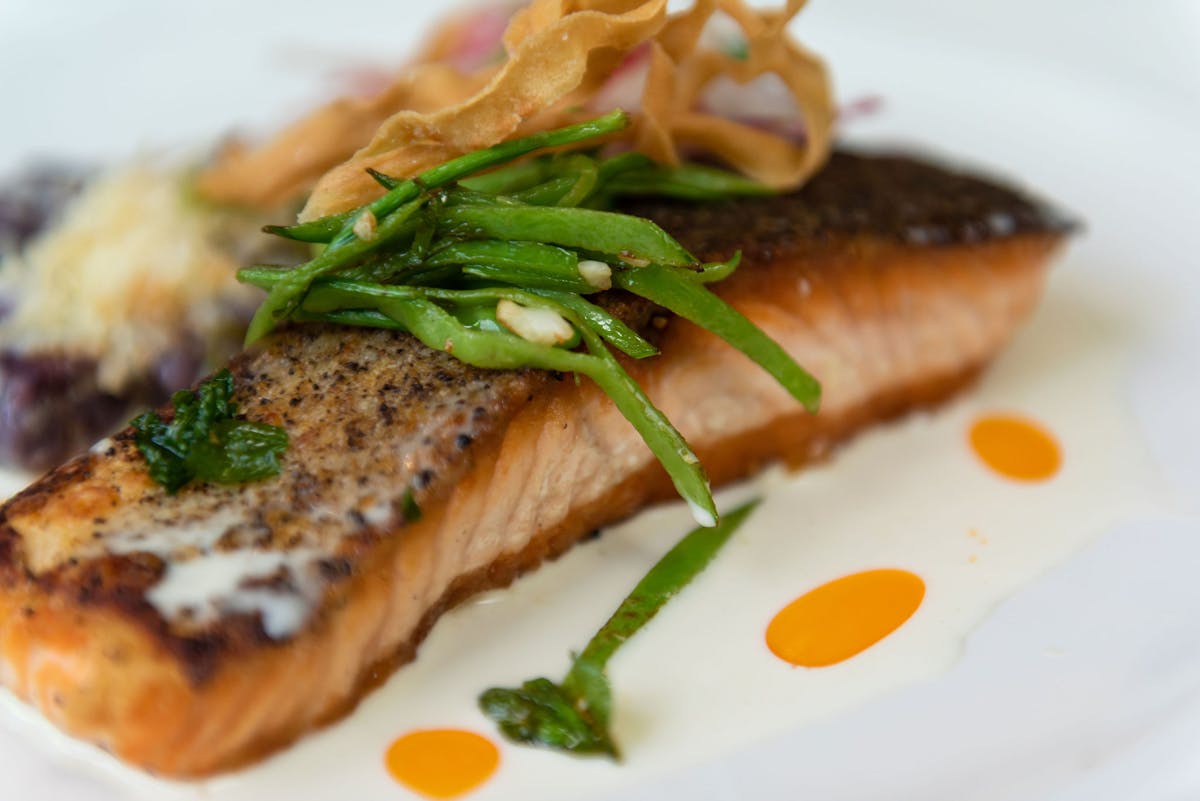 It can be challenging for people with specific dietary restrictions to go out to eat, especially those that follow a gluten-free diet. Here at Scampo, we understand that it can be incredibly frustrating if a restaurant's menu doesn't offer detailed descriptions to know exactly what contains gluten or is cross-contaminated with gluten. Thankfully, Scampo, located within the Liberty Hotel, offers a delicious gluten-free Italian lunch and dinner menu within a gorgeous space. The development of our gluten-free menu has elevated Scampo into a true culinary destination.
Gluten-Free Italian Appetizers in Boston
Eating gluten-free shouldn't mean sacrificing sharing delicious appetizers with the rest of your table! Scampo is proud to offer a variety of gluten-free appetizers that offer you and your guests shareable Italian fare. Whether you are in the mood for a crisp caesar salad or a carpaccio of beef, mozzarella, and arugula switch shaved Moliterno al Tartufo, we got you covered! Grab your coworkers after a long day and head to Scampo in the Liberty Hotel to enjoy shareable courses that everyone can savor.
Gluten-Free Italian Mains in Boston
Does this colder weather have you dying for a delectable bowl of pasta? If so, head to Scampo to enjoy a hot dish of bolognese, carbonara, pomodoro, vongole, and more, all made with our homemade gluten-free pasta! No matter your dietary restrictions, we believe everyone should be able to enjoy all the Italian classics—interested in a lighter fare? We also offer a variety of other gluten-free dishes that are sure to satisfy your Italian craving. These options include grilled swordfish with crisped red kale, uni aioli with marsala, or brick chicken with haricot vert. No matter what you are in the mood for, Scampo has got you and your dietary restrictions covered!
Gluten-Free Italian Lunch Options in Boston
While we genuinely love our dinner service here at Scampo in The Liberty Hotel, we offer our lunch menu three days a week from Thursday to Saturday. Join us and enjoy our array of gluten-free lunch menu options that will make you feel like you have just arrived in Italy. To make a reservation for lunch at Scampo, please call us at 617.536.2100!
Enjoy Gluten Free Italian Food at Scampo Today!
Your search for delicious gluten-free Italian food is over! Enjoy dishes prepared with the freshest ingredients by highly trained chefs in a relaxing, worry-free environment at Scampo at The Liberty Hotel in Boston, MA! For more information about our restaurant or to make a reservation, please call us at 617.536.2100 or contact us online. We look forward to serving you soon!