What's Bold, Red, & Full of Energy?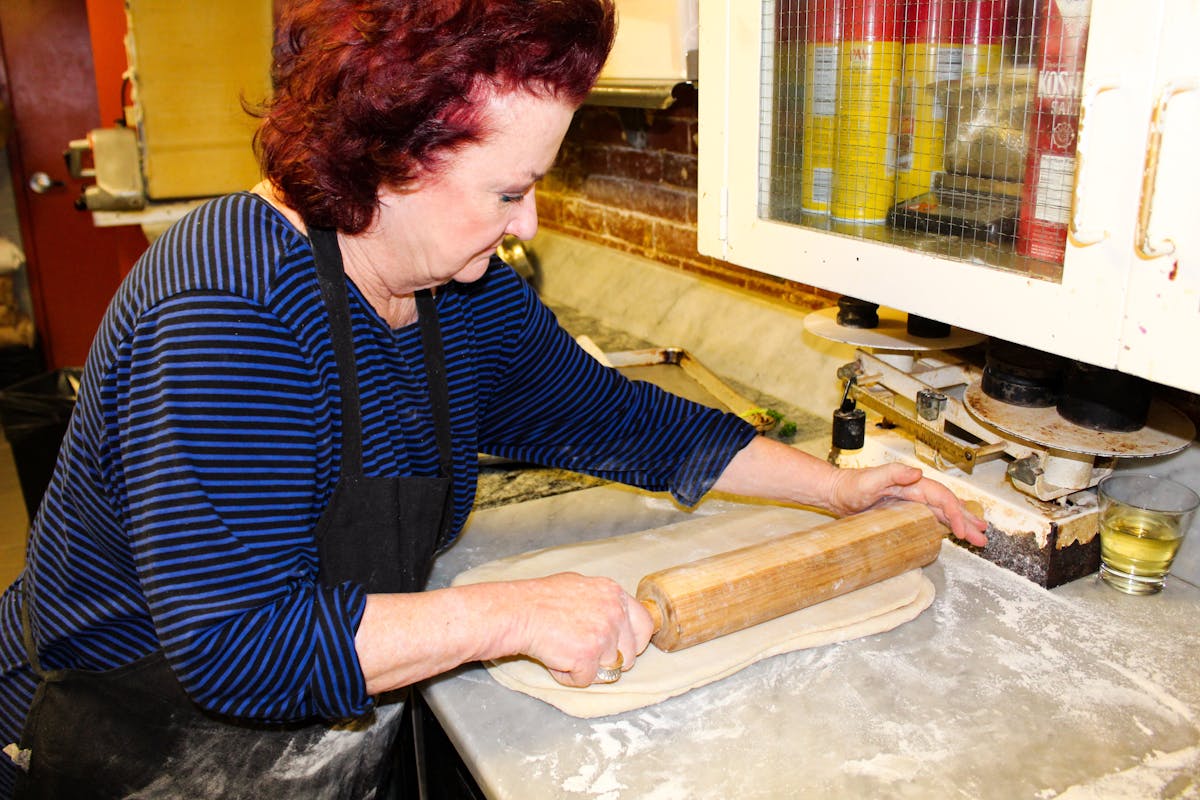 Other than our incredible wine selection, Our award-winning Chef Lydia Shire can be described as bold, red, and full of energy! As Chef Lydia Shire's sixth culinary destination, Scampo is a busy restaurant in Boston's Liberty Hotel. It defies tradition with its Italian-inspired cuisine that encompasses flavors of the Mediterranean and the Middle East. Continue reading to see how Shire gained her claim to fame!
Background
Lydia Shire was born in Brookline, Massachusetts, and began her career waiting tables and soon found baking and cooking was her passion. She then decided her fate was to be in the kitchen cooking among the men and registered at Le Cordon Bleu cooking school in London. Upon her return to Boston, she worked her way up to head chef at Maison Robert. Following the beginning of her career, she worked at many restaurants and worked under Great Chef Jasper White as executive sous chef and eventually became the Executive Chef.
Lydia Shire didn't stop creating a name for herself in Boston. In 1986, she moved to Los Angeles to become the first female chef of the Four Seasons Beverly Hills hotel. Once again, she returned to Boston, where she started her empire of restaurants opening BIBA (Back in Boston Again), which closed in 2001 and reopened as Excelsior Restaurant, and Shire became the Executive Chef. She maintained this position until 2005 when we will see Scampo open and become her new beginning.
New Beginnings
Chef Lydia Shire's new begging starts with Scampo, one of Boston's fine Italian restaurants. This is where Restaurant News bestowed another award upon her by inducting her into their Fine Dining Hall of Fame. Shire's reputation for defying tradition in Scampo translates into Italian-inspired cuisine unrestrained by borders, drawing on flavors from the Mediterranean and the Middle East. Shire is known for pushing the envelope and creating unrivaled culinary experiences. Will you be visiting Scampo soon?
Shire's Kitchen
At Scampo, the restaurant pairs simple, rustic food, chic Italian design, and a glorious open kitchen to achieve a wonderful ambiance. This menu has been carefully curated to blend Italian inspiration with Mediterranean and Middle East flavors. The combinations are endless, from handmade ravioli and risotto to brick chicken and dumplings.
Taste Lydia Shire's Creations at Scampo
As we commend Chef Lydia Shire's accomplishments and journey throughout her career, visit Scampo at the Liberty Hotel and make your own opinion on her talent. Discover her creations and admire the reconstruction of the former Charles Street Jail today! To make a reservation or obtain more information, please call us at (617) 536-2100. We look forward to serving you soon!