Beacon Hill's Elegant Private Event Venue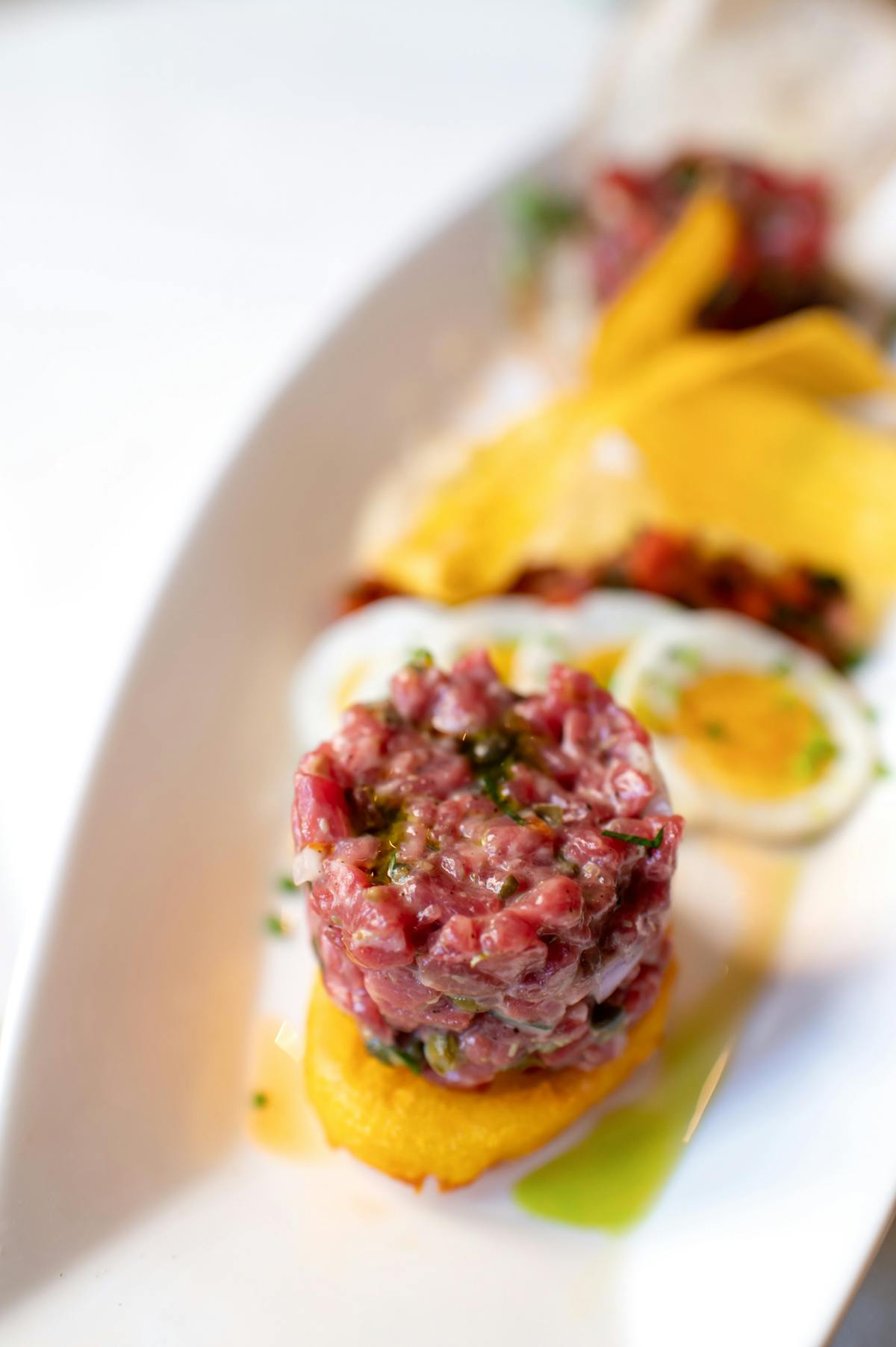 Hosting a private event at a Beacon Hill restaurant is a great solution to ensure your event is stress-free. At Scampo, our restaurant features private dining accommodations for groups of all sizes. Choosing a restaurant as your event venue is a great option so you can enjoy the event while our staff ensures all of the big details like food, drinks, and even the clean-up are taken care of. See why Scampo is one of Beacon Hill's most elegant private event venues below!
Private Dining Accommodations
At Scampo in Beacon Hill, our contemporary space features elegant copper decor, a glowing orange bar, and a front-row seat to view a mozzarella bar with a tandoori oven. With both exterior and interior private dining options for your guests, our secluded seasonal outdoor patio can accommodate up to 60 guests. The outdoor patio is the perfect way to kick off summer and celebrate any occasion. If the season doesn't call for warm weather, our interior private dining room is the perfect setting to accommodate 50 guests. Our restaurant is available for complete buyouts and semi-private events, regardless of your selection.
Corporate Celebrations
Many special occasions can be celebrated at a restaurant, but we find that hosting your corporate event at a restaurant is ideal for both employees and management! At Scampo, our space features private event facilities to accommodate your guests. In addition to a private dining room that can accommodate up to 40-45 guests, the restaurant is also available for complete buyouts! See how you can customize a menu for your event below and celebrate your corporate accomplishments at Scampo.
Personalized Menus
A personalized limited menu is required for events of 15 or more guests. But, no need to worry; our staff is here to help you craft a perfect menu that everyone will love. Start browsing our menu and pick some of your favorites. Then contact our private party contact to receive additional details and requirements to complete your menu!
Host Your Special Event at Scampo
Hosting a private event in Beacon Hill has never been easier! To begin planning your private event, visit our website and submit an inquiry form! For additional information regarding your special event, please reach out to our private party contact Carah McLaughlin cmclaughlin@scampoboston.com or call our restaurant at (617)536-2100.