Immerse Yourself in Our Ambiance and Atmosphere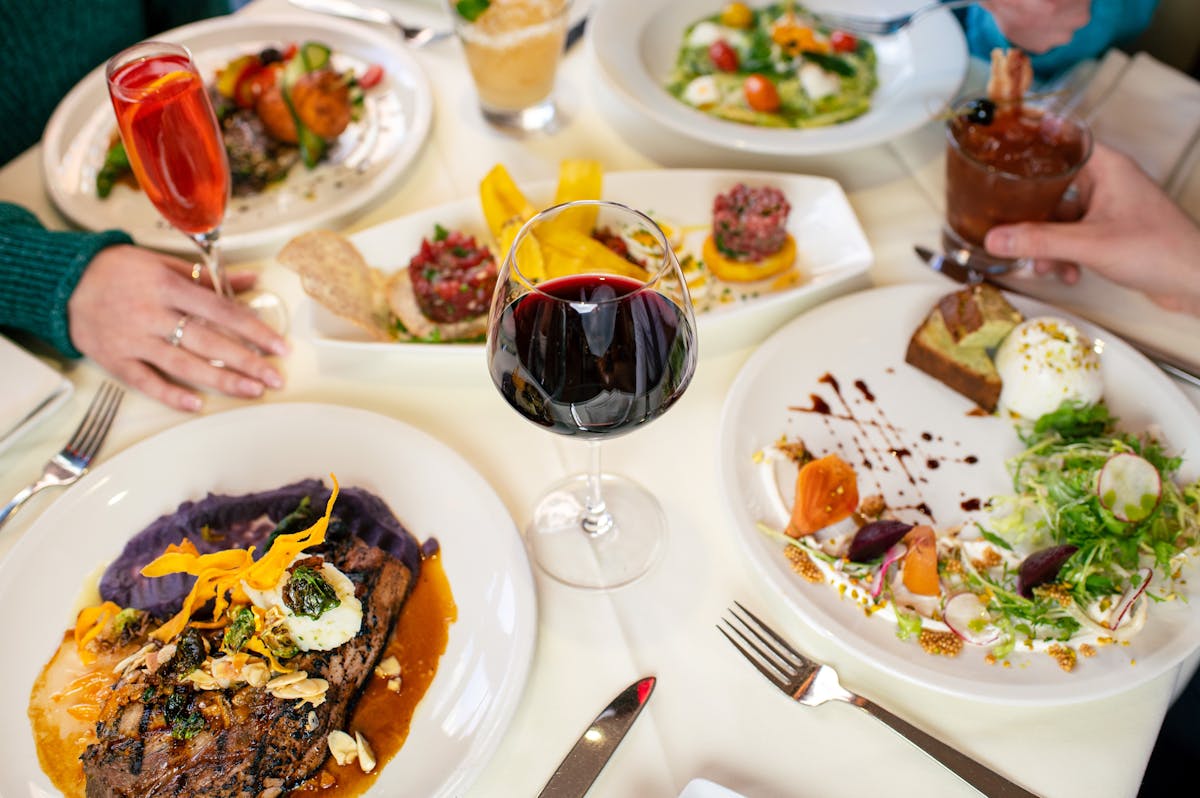 At Scampo, located in The Liberty Hotel, we are known for our delicious Italian-inspired cuisine that draws flavors from the Mediterranean and Middle East. Our Executive Chef Lydia Shire continuously pushes the boundaries when creating an unrivaled culinary experience. Regardless if you are a frequent diner at Scampo or a first-time customer, Scampo's ambiance, atmosphere, and cuisine is unforgettable.
Our Italian Inspired Restaurant
Scampo is known for many things, but we'd like to note the unparalleled ambiance and atmosphere you experience upon entering the restaurant—Scampo pairs simple, rustic food, a chic Italian design, and a glorious open kitchen. While the interior is available for seating year-round, we are pleased to offer outdoor dining on our private patio throughout the warmer months. Whether you wish to soak up the sun or enjoy a meal watching the sunset, Scampo is the perfect destination!
Scampo's Award-Winning Executive Chef
As a James Beard Award recipient and a pioneer in Boston's culinary scene, Chef Lydia Shire is the visionary behind Scampo. From the design and inspiration of the menu to the execution of the dishes themselves, everything about Scampo reflects Chef Shire's experience and passion. As Chef Shire continues shaping the future of Scampo, she is very involved in the kitchen, ensuring that every dish is a masterpiece of her creation. Discover the culinary delights Chef Shire creates for yourself by booking a reservation at Scampo!
The Perfect Private Event Venue in Boston
Not only does Scampo provide an innovative and delicious menu for lunch and dinner, but it is also a perfect destination to host your private events in Boston. There is always a reason to celebrate, and Scampo has a private event space perfect for your social, corporate, and cocktail events. One of the perks of hosting an event with us includes state-of-the-art audio and visual ability, allowing guests to get creative with their events. Inquire about hosting your private event at Scampo today!
Visit Scampo at The Liberty Hotel
Experience dining like you never have at Scampo. With lunch offered three days a week and dinner seven days a week, Scampo should be your go-to restaurant to celebrate every milestone life gives you. For more information on reserving your table at Scampo, call us at 617-536-2100 or make your reservation online.