Where to Find Authentic Italian Cuisine in Boston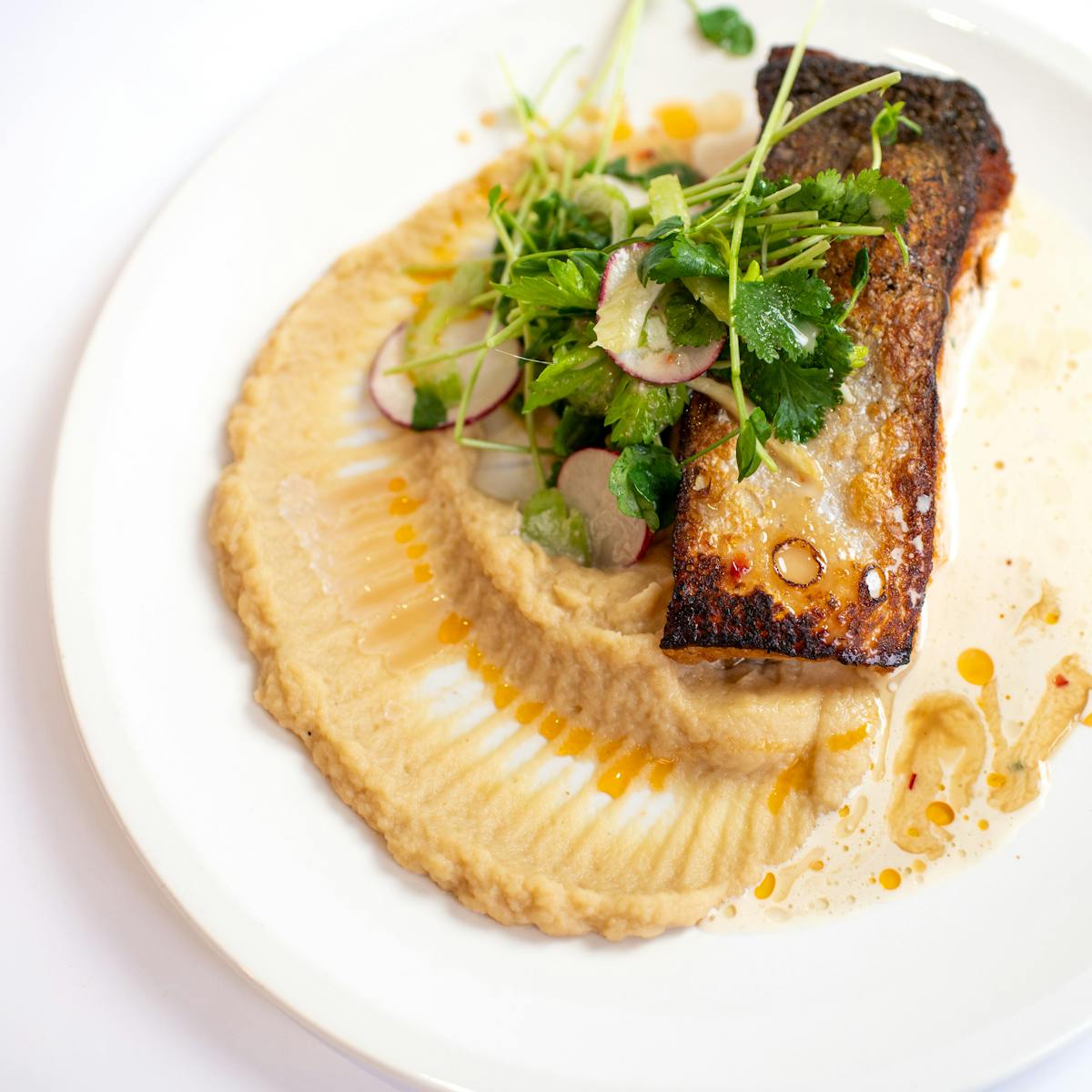 Boston, with its rich history and diverse cultural landscape, offers an array of culinary delights. One cuisine stands out for its mouthwatering flavors and traditional recipes: Authentic Italian Cuisine. From heavenly pasta dishes to delectable pizzas, Boston has several restaurants that showcase the true essence of Italy's gastronomic heritage. At Scampo in Beacon Hill, Chef Lydia Shire provides you with an experience of the genuine taste of Italy right in the heart of Boston. See what else Scampo has to offer below!
Our Story
In the heart of Beacon Hill, Scampo is a unique restaurant with a chic Italian design, a stunning open kitchen, and an atmosphere perfect for date nights, work outings, and family dinners. While Scampo was formerly the Charles Street Jail, one James Beard award-winning chef and pioneer of Boston's culinary scene had the vision to create an unrivaled culinary experience for locals and tourists. Chef Lydia Shire, Executive Chef Simon Restrepo, and Alex Pineda have curated an innovative Italian menu that will leave you wanting more! So start the next chapter of your story at Scampo in Beacon Hill.
Authentic Italian Dishes
At Scampo, you can expect chef Lydia Shire to push the envelope when creating a menu of Italian-inspired cuisine while defying tradition by drawing flavors from the Mediterranean and Middle East. Scampo has an extensive dinner menu featuring handmade items like bread, pizza, handmade ravioli, and risotto. While dining at Scampo, you can rest assured that there will be a dish everyone in your group can enjoy from traditional Italian starters, such as buffalo mozzarella with vine-ripe heirloom tomatoes and basil or a classic caesar salad. Scampo is here to accommodate your needs through the innovative menu chef Lydia Shire has perfected no matter what Italian dish you are in the mood for.
Dining at Scampo
Throughout the summer months and warm weather, you can enjoy dining in style at Scampo. The restaurant not only features an elegant main dining room for guests to enjoy their authentic Italian meals, but guests can also choose to soak up the sun when dining on the outdoor patio for lunch and dinner.
Book a Reservation
Celebrate the little victories this summer by reserving a table at Scampo. With an unparalleled menu, extraordinary ambiance, and outstanding service, Scampo is the perfect location to enjoy Authentic Italian cuisine in Boston! Contact Scampo to make your reservation today by calling (617)536-2100 or visiting the website. We hope to see you soon!